Text Twirl is a fast paced, sliding letter puzzle game for iOS devices.

Text Twirl (2020) (iOS)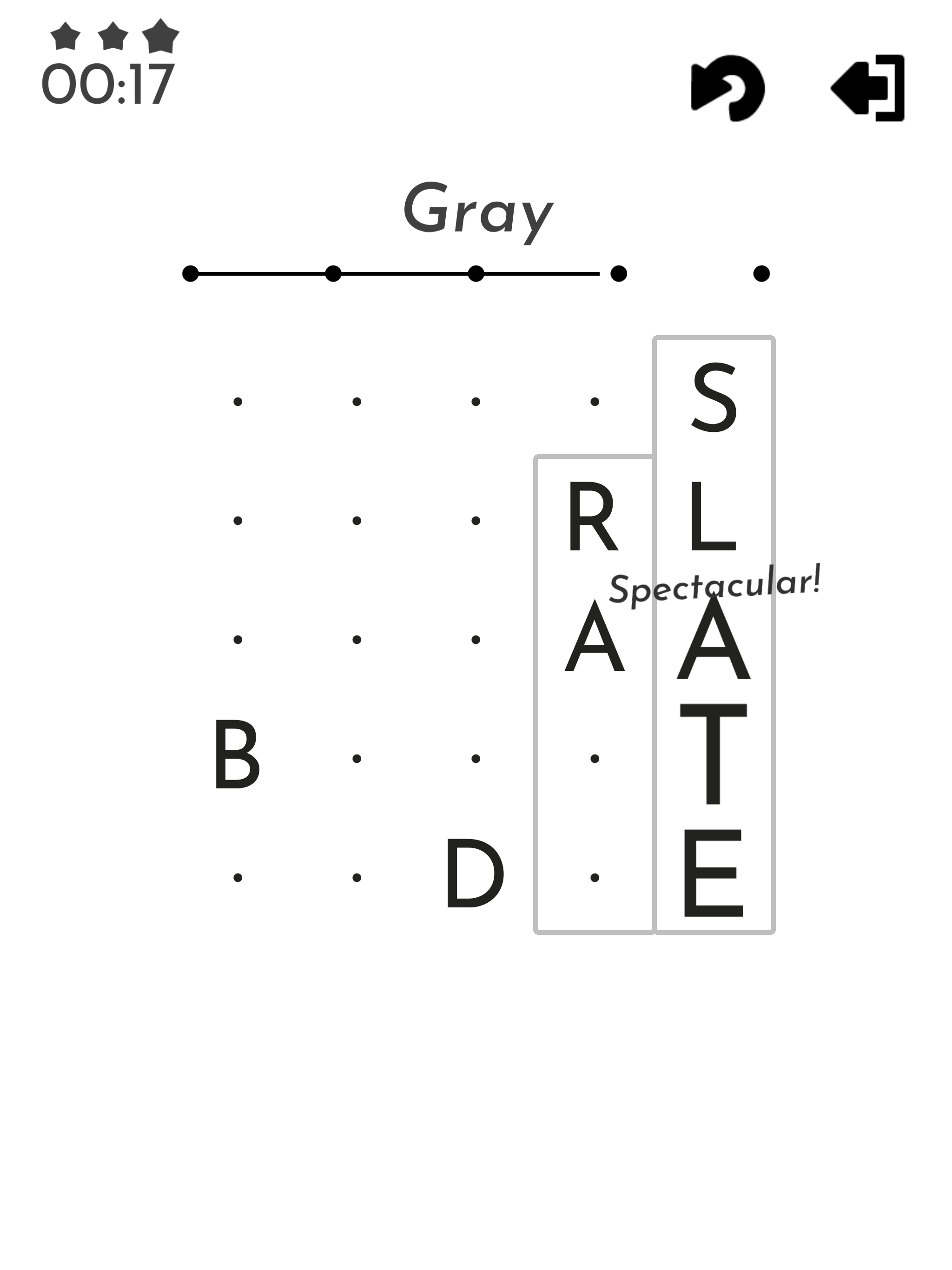 Quickly slide tiles to create words of five letters or less.
Tap the word to complete it.
Complete all the words to solve the level.
Earn more stars the faster you solve the level!

Features over 100 puzzles, Dark Mode support, and additional level packs!